Contact Info
Volpe Consulting & Accounting Services
Apple Volpe
2388 Schuetz Rd.
Ste. A34
St. Louis, MO 63146
Phone: 314-300-4699
Fax: 314-334-0449
Contact Form
Website:
www.volpeconsulting-accounting.com
Photo Tour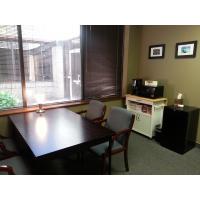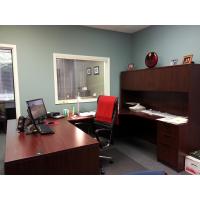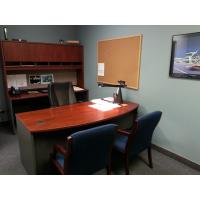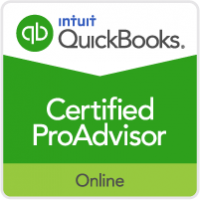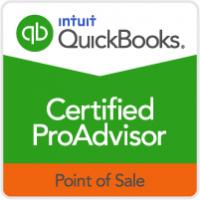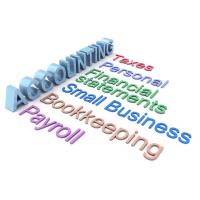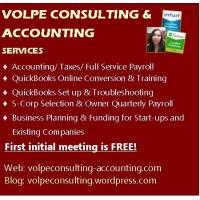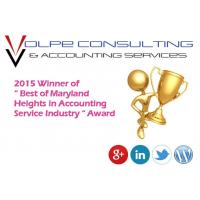 Services
Accounting and Budgeting
Tax Preparing and Filing
Tax Planning
Bookkeeping
Full Service Payroll/ S-Corp Payroll
QuickBooks Set up and Ongoing Support
Financial Analysis / Business Consulting
Funding for Start-ups and Existing Biz
Business Formation/ Set up S-Corp status
Franchise Assistance/ Document Overview
Hours of Operation
Monday - Friday: 8:00 AM - 5:00 PM
Weekend : By appointment
About Us
Our Belief is "
If your numbers aren't correct, they can't reflect the actual financial health of the business. Many of the most important strategic decisions made in business rely on information taken from your financials, and to make the right decisions, you need numbers you can trust
".
At Volpe Consulting & Accounting, we have a comprehensive offering of business accounting and consulting services to get or keep your business on track including;
Accounting/ Tax Preparing & Filing/ Tax Planning
Bookkeeping/ Full Service Payroll/ Quarterly S-Corp Owner Payroll
QuickBooks Set up/ Training/ Troubleshooting for both Desktop and Online versions and Point of Sale System
Financial Analysis/ Business Consulting
Start up Assistance / Business Structure Set up
Business or Project Funding Assistance including Asset Purchase and Sale Packages
Franchise Assistance/ Document Overview
Follow us for the recent updates and articles at
http://volpeconsulting.wordpress.com